Certainly! Here's a simple and beautiful crochet pattern for beginners to create a basic dishcloth. Dishcloths are great projects for beginners because they're small, quick to make, and useful. This pattern uses basic crochet stitches, making it perfect for those who are just starting to learn.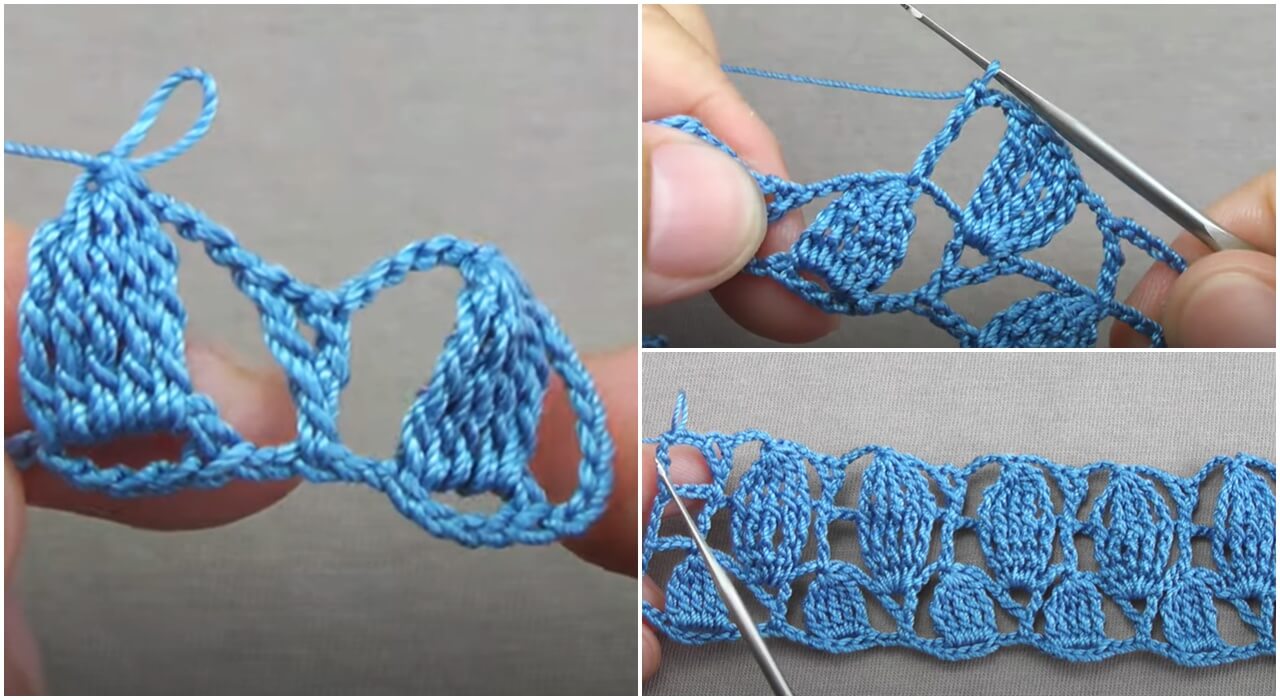 It is very easy to make and it is a beautiful pattern that anyone can knit. You can knit a beautiful skirt, shawl blouse from this model.
Materials
1- 100% cotton 50gr -280mm
2- Hook 0.75 ml.
It consists of 9 and multiples for each model. Whatever you are going to knit, you should knit the chain numbers in the form of 9ch +1.
Other than that, if you're looking for more different Patterns, have a look at these Patterns:
1-Motif Crochet Knitting Without Breaking Rope / Blouse, Shawl
2-Easy Crochet Knitting Pattern You Should Learn
3-Great Crochet / Blouse, vest,runner
Abbreviations:
ch: chain
sc: single crochet
dc: double crochet
Foundation Chain:
Chain 26.
Row 1: 2. In the second chain from the hook, make 1 sc. Ch 1, skip the next chain, make 1 sc in the next chain. Repeat across until the end of the row. You should end with a single crochet in the last chain.
Row 2: 3. Chain 1 (does not count as a stitch), turn your work. Make 1 sc in the first sc from the previous row. Ch 1, skip the ch-1 space from the previous row, make 1 sc in the next sc. Repeat across, ending with a sc in the turning chain from the previous row.

Repeat Row 2:
4. Repeat Row 2 until your dishcloth is square or your desired size. You can make it larger or smaller by adjusting the number of rows.
Border: 5. Once you've reached your desired size, you can add a simple border to finish. For the border, you can simply single crochet evenly around the entire dishcloth, putting 3 sc in each corner to help it lie flat.

Finish:
6. Fasten off and weave in any loose ends.
This dishcloth pattern is versatile, and you can experiment with different colors and yarn types. As you become more comfortable with the basic stitches, you can explore more complex patterns and projects. Enjoy your crocheting!
VİDEO TUTORİAL :
Beautiful and Easy Crochet Pattern for Beginners