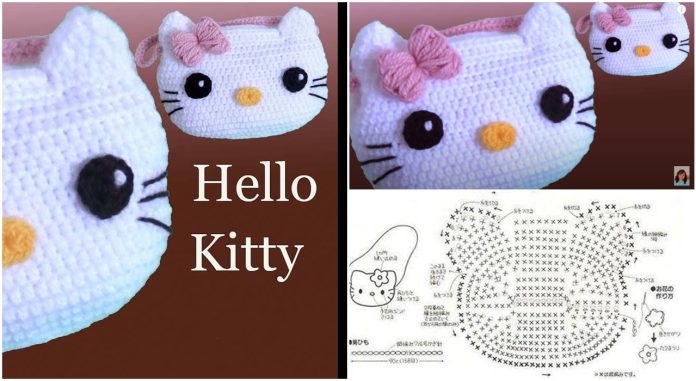 Dear Ladies, we found this beautiful and very stylish decorative item for you today. Take a look at the hello kitty purse model. We think it will be more than worth it if you find some spare time and start knitting right now. After a pleasant work, you will feel more comfortable at home every day. Thanks to the author for the video tutorial that will be our guide to design and of course perfection. If you are a beginner, you can try and follow the author's hands and we are sure that your results will be amazing.
Materials : 100 gr wool color white Wool colors palo pink , black , yellow Crochet 3MM
It is a model that I can call the most beautiful of the bag models, thanks to the author, since he presented this stylish bag to us, the bag detail is very important for girls, and they love to use it. You can easily make a hello kitty bag that you can make cheaper with your manual labor by watching the video narration.
         CROCHET TUTORİAL 
        Easy to Crochet "Hello Kitty" 
You can choose the hello kitty bag model in different colors. You can make sure it matches your outfits. Or you can apply it in the same tones. I recommend our mothers with daughters to make this cute bag, I like it very much, it is easy for our friends who want to make it.
If you like it, don't forget to like, share, Subscribe to our site and turn on the notification bell. To all my Subscribers and all my followers, Thank you for liking and appreciating my work, Thank you for your comments.